Aug 20, 2020 - Company announcement
Consist is Tanium's first German managed security services partner
Tanium Inc. and Consist Software Solutions GmbH enter into partnership
Endpoint Security has received increased attention in companies, not least due to Corona. Consist now enables the use of Tanium's comprehensive security architecture in Germany as well.
Kiel - The complexity of IT and the spread of tools in today's corporate environments has increased significantly. This makes it all the more important to gain a complete overview of critical IT resources, be it laptops, servers, virtual machines, containers or cloud infrastructures.

Compliance and vulnerability management for IT infrastructures is often operated with several platform-dependent individual solutions. This creates a lack of transparency and security gaps.

Consist has therefore now expanded its security portfolio with Tanium. As a partner of Tanium, Consist can now combine its offerings with the uniform endpoint management and security platform from Tanium in order to help companies to manage technology risks continuously and to close security-critical gaps in the visibility of endpoints. Instead of many individual solutions, the required security modules are integrated here on the basis of a single platform.

After implementation by its security specialists, Consist can take over support in its managed services if required. Continuously secure, policy-based management for an upwardly open number of end devices is guaranteed - and this in real time.
About Consist

Consist Software Solutions GmbH is a specialist in IT security, digital transformation and managed services. The company's comprehensive range of services and solutions enables IT security for all areas of a company. More than 200 employees not only take care of the conception and integration of the necessary IT architectures, but also the subsequent support of applications and systems in the managed services. Consist has more than 35 years of experience in the market and is present in Kiel and Frankfurt.
About Tanium

Tanium offers a unified endpoint management and security platform that has been developed for the most demanding IT environments in the world. Many of the largest and most demanding organizations, including more than half of the Fortune 100 companies, top retailers and financial institutions, and four branches of the U.S. Armed Forces, rely on Tanium to make safe decisions, operate efficiently and effectively, and resist disruption stay. Tanium is in 7th place on the Forbes list of the "Top 100 private companies in cloud computing" for 2019 and 10th place on the FORTUNE list of the "100 best medium-sized jobs".
Ansprechpartner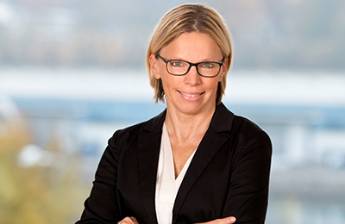 Petra Sauer-Wolfgramm
Corporate Communications
phone: +49 431 3993-525
e-mail: sauer-wolfgramm@consist.de