Managed Services as a strategic solution
Consist Managed Services – a service that goes far beyond mere outsourcing.
We give you the freedom you need using responsible application and system management across all technologies.
Pragmatic, with custom scalability, and always transparent!
You can rely on our many years of experience.
Holistic approach

We offer you comprehensive support adapted to your needs: from analysis to development, to support of your applications and systems as part of our Managed Services.
That leaves you breathing space to implement corporate strategies despite the current shortage of technology experts.
Our consultants can support you in questions of strategy, as well, if you like.
Overview of services
Application support

Support and further development of custom software

Out-tasking

Handling of individual customer processes and systems

Database administration

DBA services for a variety of platforms and databases

Application operation

Operation of your custom systems and standard software (such as SAP)

Work preparation / scheduling

Production control for all current platforms (including legacy systems)

Legacy support

Long-term support of classical technologies like COBOL, Natural, assembler, PL/1
Reasons for IT outsourcing
Our concept
Consist Managed Services – a service model for demanding IT challenges that uses a transfer of responsibility to be not only reliable and efficient, but also transparent and controllable. Take advantage of our years of experience in a long-term collaboration based on trust.
Managed Services are process-oriented: Coordinated standard processes and best practices are documented and continually updated. Your custom processes are seamlessly integrated.
Hand the responsibility to us
For all services provided relevant to a given service subject
(such as complete or selective outsourcing of application management or development) or
For selected subject-agnostic cross-sectional tasks
(such as in system operations, integration tests, or coordination of errors.
What does your company need?
You need:
A high and constant level of quality
Budgeting reliability and transparency
Flexibility for changing requirements
for your enterprise-critical applications and systems.

Managed Services – our answer to your tasks in times of shortage of specialists, digitization projects, and a rising efficiency pressure.
Your contact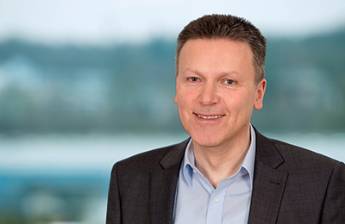 Michael Meisner
Portfolio Manager Managed Services
phone: +49 431 3993-671
mobile: +49 152 08943526
e-mail: meisner@consist.de
Infobox
*Embedded YouTube video
During playback, a connection to the servers of YouTube is established and personal data may be transmitted to Google. Cookies are also stored. You can find further information in our privacy policy
FAQs about our Managed Services
Can Managed Services save me money?
Yes, they can! By outsourcing service tasks, you can reduce costs.
You keep full budgeting reliability and cost control. Take advantage of
– High transparency with monthly SLA reviews;
– High flexibility with a configurable service volume.
Will my business-critical applications/systems really continue running smoothly?
Absolutely. We ensure high service availability and high quality by means of
– Our established processes in takeover and operation;
– Our highly qualified and motivated employees.
Do I have to change the tried and tested processes I have built up over years?
No! We support you however is best for you. Ideal support is based on your business processes.
What do I gain by using Managed Services?
I can concentrate on my core competencies, reduce costs, and avoid personnel bottlenecks.