Data Science with Consist
Data has been called the "oil of the 21st century".
Using proven analysis methods from the academic environment, our experts succeed in harnessing the value of your data and advancing your business.
Data science unlocks your data
Data science is the careful, scientifically based evaluation of structured and unstructured data to create added value. We support you in all areas of data science: with descriptive analytics, predictive analytics, and prescriptive analytics to improve your processes. Big Data collects and stores data. Data science opens up a wide range of possibilities for targeted evaluation and visualization of that data.
Artificial intelligence in practical use
Artificial intelligence (AI) includes the ability of IT systems to perform tasks that could previously only be solved with the use of human intelligence. This includes, for example, the opportunity to learn from the past and draw conclusions about future developments.
One AI method is machine learning, which our specialists for data science routinely apply in practice in companies. Using machine learning, IT systems can use intelligent algorithms to recognize patterns and general rules on the basis of existing data, using them to develop solutions.
Deep learning, one form of machine learning, makes it possible to evaluate images, texts, and language better than ever before and to make forecasts and decisions based on the results of these evaluations.
Our services at a glance
End-to-end support from our highly qualified team

Take advantage of our know-how from defining requirements through the implementation phase.

Data Science

Rely on our variety of experience in the evaluation of data. We can also support you in identifying use cases in your own company.

AI and Machine Learning

Machine learning can be used to automate and improve complex processes, for example by means of detection of anomalies and image analysis.
Your contact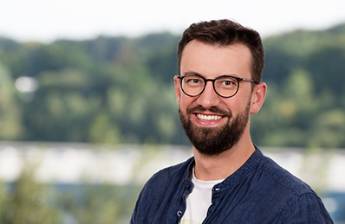 Joscha Sternadel
Portfolio Manager
phone: +49 431 3993-565
mobile: +49 160 3641810
e-mail: sternadel@consist.de

Big Data and data science – all from a single source
In our interdisciplinary teams, experts from the fields of data science and Big Data work closely together. First, we lay the foundation by ensuring the reliability and performance of your data streams. We then analyze and visualize the findings obtained from the data and work with you to integrate them into your business processes.
Expert voices
"It is especially the insights gained by combining Big Data and data science that really drive companies forward – that's data science at scale."