Consist's cloud services
Over the past few years, the advancing digital transformation in companies has triggered a wave of IT modernization – from IT legacy systems to modern and cloud-based IT systems. We fully support you with the transformation of your business applications into the cloud.
Reasons for the cloud
Companies are driven toward the cloud by the advantages that using cloud services can offer:
Improved availability and scalability of IT systems
Cost savings
Improved agility, flexibility and the ability to integrate IT processes
Simple use of resources (e.g. highly available databases, data analysis tools, SaaS offers), which are difficult and costly to provide on-premises
Increased developer productivity (e.g. fast, temporary provision of test systems)
Merging to an overall system in the cloud
One of the main challenges when changing over to a cloud operating model is merging the individual, inhomogeneous IT systems (on-premises, cloud) into an overall system. Based on the experience gathered from our client projects over the past years, Consist has developed a range of services that supports companies on their way toward an overall system in the cloud.
An overview of the cloud services
Your contact
Dr. Thomas Müller-Lupp
Portfolio Manager Digital Transformation
phone: +49 431 3993-565
mobile: +49 160 3641810
e-mail: mueller-lupp@consist.de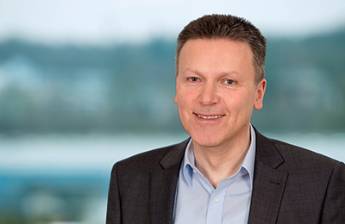 Michael Meisner
Portfolio Manager Managed Services
phone: +49 431 3993-671
mobile: +49 152 08943526
e-mail: meisner@consist.de