Consist's cloud services – speed up your digitalization
Over the past few years, the advancing digital transformation in companies has triggered a wave of IT modernization – from IT legacy systems to modern and cloud-based IT systems. The majority of companies in Germany consider use of the cloud to be a key part of fast digitalization in their business processes.
We fully support you with moving your business applications into the cloud and implementing new digital business ideas.
Cloud infrastructures – the basis for digital products
Complex and wide-ranging IT landscapes which impede simple data exchange between different systems are one thing standing in the way of digitalization. A solution for this is setting up a cloud infrastructure step by step. This then serves as the standardized basis for developing and operating digital products with open interfaces.
According to a survey by Bitkom Research, the majority of German companies regards use of the cloud as a considerable contribution towards faster digitalization – especially for the following cases of application:
Developing digital business models
Carrying out agile projects
Developing digital sales and services channels
One reason for this is the fact that the general advantages of using the cloud are of particularly high impact in these scenarios:
Improved availability and scalability of IT systems
Cost savings
Improved agility, flexibility and the ability to integrate IT processes
Simple use of resources (e.g. highly available databases, data analysis tools, SaaS offers), which are difficult and costly to provide on-premises
Increased developer productivity (e.g. fast, temporary provision of test systems)
Merging to an overall system in the cloud
One of the main challenges when changing over to a cloud operating model is merging the individual, inhomogeneous IT systems (on-premises, cloud) into an overall system. Based on the experience gathered from our client projects over the past years, Consist has developed a range of services that supports companies on their way toward an overall system in the cloud.
An overview of the cloud services
Your contact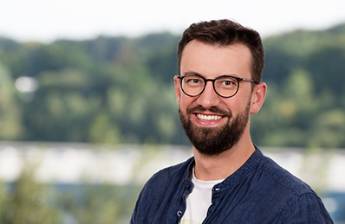 Joscha Sternadel
Portfolio Manager
phone: +49 431 3993-565
mobile: +49 160 3641810
e-mail: sternadel@consist.de