Consist's cloud services – speed up your digitalization
The advancing digital transformation is currently triggering a wave of IT modernization. Companies want to simplify and accelerate their processes by means of digitalization.
One main focus in this respect is renewing legacy applications, as well as digitalizing company interfaces and the business model. Using a cloud infrastructure constitutes a key instrument in this context, in order to make this modernization process quick and future-oriented.
Would you like to modernize your IT and transform it to the cloud, or implement new digital business ideas? You can benefit from our years of experience in developing, modernizing and operating enterprise-critical applications in combination with our cloud expertise – tailored to suit your company.
Cloud infrastructures – the basis for digital products
You would like to make the most of the cloud's potential for your company? We work out solutions together with you which exploit the advantages the cloud offers, precisely for you:
Quick and quality-assured modernization of your existing applications
Improved availability and scalability of your systems
Reduction in your costs through the effective use of cloud services and appropriate integration technologies
Improved sustainability of your company as a result of the adapted and shared use of IT resources
Cloud, hybrid cloud, multi-cloud – we integrate your IT landscape
Many companies select hybrid cloud environments when switching to a modern infrastructure. This enables them to continue using systems which should remain in place. The reasons for this may be economical or technical.
In any case, by choosing Consist you are relying on a partner who will be by your side for the following tasks:
Developing a phased plan to transform your applications into the cloud
Realizing a secure hybrid cloud infrastructure with the integration of your applications
Our Managed Services team supports you during the implementation process or also during the actual operation
An overview of the cloud services
Your contact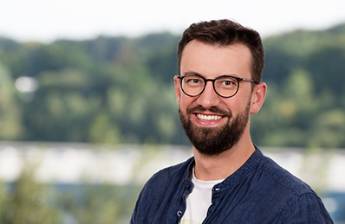 Joscha Sternadel
Portfolio Manager
phone: +49 431 3993-565
mobile: +49 160 3641810
e-mail: sternadel@consist.de