Endpoint Security Management for companies
The larger a company, the more difficult it becomes to efficiently manage the security of its IT infrastructure. This effect is reinforced by increasingly decentralized, flexible work, which has become even more important during the coronavirus pandemic.
As before, companies are still integrating a variety of endpoint tools in response to these challenges, to constantly ward off new cyber threats and to comply with data protection regulations. These single-point solutions make managing the IT environment more complex, and often do not react at the speed required to fully resolve critical problems. In addition, there are often shortages of skilled personnel to pay the necessary attention to the individual solutions.
More than half of the staff at German companies use applications that the internal IT department doesn't know about. This is another reason why, despite bigger budgets, more tools and increased focus, there are still problems with the basics of data hygiene, and less so with more advanced security tasks. A consistent security strategy can only be achieved with the required end-to-end visibility of the endpoints and their performance.
Tanium - the endpoint management platform
Eliminate the lack of transparency and security flaws of many individual solutions
Compliance and vulnerability management for IT infrastructures is often operated with several platform-dependent individual solutions. This creates security flaws and a lack of transparency, which is why Consist has expanded its security portfolio in this area to include Tanium, making policy-based endpoint security easy to implement. Instead of multiple individual solutions, your company receives a central platform which monitors and measures all the endpoints in the company and produces reports on security and production figures.
As a partner to Tanium, Consist can combine its services with Tanium's standardized endpoint management and security platform to help companies continually manage technology risks and to close any security-critical gaps in the visibility of endpoints. The desired security modules are integrated on a platform basis, instead of lots of individual solutions.
Consist is the managed service provider in Germany for the Tanium platform
Once our security specialists have completed the implementation, Consist takes over the support as part of its >Managed Services, if requested. This ensures constantly secure, policy-based management for as many end devices as needed – in real time.
The endpoint management and security platform is the perfect supplement to >SIEM / SOAR with Splunk. Not every module has to be activated, making Tanium adaptable to suit every company – from Windows security topics through to the client. All settings can be administrated easily and centrally.
Tanium Plattform in action
*Embedded YouTube video
During playback, a connection to the servers of YouTube is established and personal data may be transmitted to Google. Cookies are also stored. You can find further information in our privacy policy
How do you get an overview of all assets in the company and secure them with a single platform?
Tanium CEO and co-founder Orion Hindawi leads through Tanium's operations, explaining the origins, the needs of the companies and how this is reflected in the dashboards.

Tanium & Consist
Full endpoint control in seconds
Make shadow IT visible
Software and hardware inventory
Transfer to managed services possible
Tanium - security modules
On the basis of a platform, Tanium offers a variety of modules that are oriented toward the use cases of customers. As examples, three of the most important ones are explained in more detail here via screenshot.
Consist integrates these in line with your corporate structures, and provides you with the expertise of its managed services as a resource.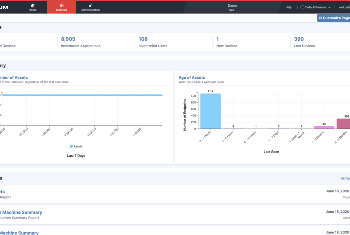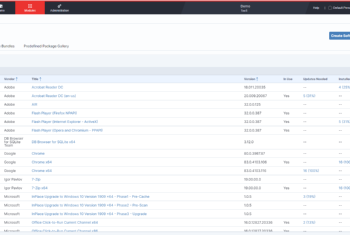 Your contact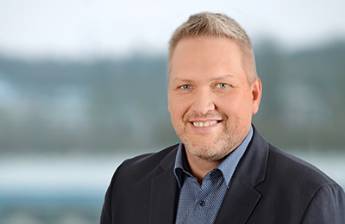 Mirko Reich
Department Manager Sales & Marketing
phone: +49 431 3993-614
mobile: +49 173 4306503
e-mail: reich@consist.de