Splunk – the data platform
Splunk is a platform for central log management, monitoring, and reporting, and is based on Big Data technology.
Data from business processes or the IT infrastructure can be captured physically, virtually, or in the Cloud.
Splunk enables the cross-system search of all real-time and historical data from a central location.
Consist - greatest Splunk expertise in the DACH region
The technology partnership between Consist and Splunk began in 2012 - milestones and quotes from our >anniversary brochure show why it has been so successful.
Consulting service that also assumes project responsibility
Licenses - Professional Services - Managed Services
Consist is proud to have not only the most certified consultants in the DACH region, but also the best consulting team in the DACH region.
Many firefighting projects have led to a basis of trust on the customer side, with the result that Consist is regarded as a trusted advisor and the customer is prepared to take further steps with Consist towards ITSI (IT service intelligence/process optimization in the context of digitalization) or IoT in the industrial and manufacturing sector thanks to our excellent core Splunk knowledge.
Due to additional internal training courses within Consist, our consultants are more familiar with the depths of the Splunk product and can thus advise companies even more efficiently. This is confirmed by the fact that Consist is a leader in the Splunk community and also in the number of "SplunkTrust" members.
As one of Splunk's few partners, Consist is in a position to provide integrated support for the customer's Splunk environment after the project, opening up further perspectives for your company. Our repertoire includes the design of scalable platform architectures as well as the integration of legacy systems. From license sales to structurally optimized large-scale projects, Consist always places particular importance on a trusting and open cooperation.
SplunkTrust Membership
*Embedded YouTube video
During playback, a connection to the servers of YouTube is established and personal data may be transmitted to Google. Cookies are also stored. You can find further information in our privacy policy
The Splunk Trust includes selected members who advance the community through their special knowledge and thus the Splunk technology. There are 66 trust members worldwide, Martin Müller, Splunk Consultant at Consist, is one of them. He gave the lecture shown in the video at .conf19 in Las Vegas, the largest professional conference for Splunk, which was attended by more than 11,000 people.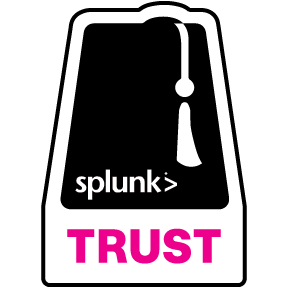 Why Splunk?
Use Splunk to solve application problems and examine security incidents within minutes instead of within days or even months, to monitor your IT infrastructure, to prevent slowing or downtime in services, and to achieve compliance at a lower cost.
Expert voice
"Splunk significantly increases the efficiency of organizations – with considerably higher productivity, lower costs, and new insights that leave the competition in the dust."
Splunk security portfolio for every aspect of your security processes
Security requirements

Depending on company requirements, Splunk offers suitable security solutions that range from standard monitoring to the leading SIEM system on the market.

Splunk Enterprise and Splunk Enterprise Security are tools that we successfully use with our customers in combination with consulting services.

Compliance documentation

Splunk uses existing machine data for the documentation (GDPR, German IT Security Act, ISO, KRITIS, German Supervisory Requirements for IT in Financial Institutions (Bankaufsichtliche Anforderungen an die IT, BAIT), the German Supervisory Requirements for IT in Insurance Undertakings (Versicherungsaufsichtliche Anforderungen an die IT, VAIT), PCI DSS) of specified technical and organizational procedures.

We advise you on how to define suitable controls and monitor them.

Automated processes

With Phantom, Splunk offers further automation and thus cost optimization. This SOAR can also be used to automate the processing of security incidents.

Playbooks predefined by our consultants streamline processing.
Machine learning and predictive analytics functions open up new possibilities
Don't allow critical security scenarios to develop in the first place

Detect anomalies early or even in advance and avoid costly outages of your IT and business processes.

Improve asset management with proactive maintenance

We will show you how you can use Splunk to identify trends and specific patterns and automatically adjust threshold values using self-learning models.

Optimize business processes by learning from changed market conditions

Improve your user and customer experience and get the help of Splunk certified Consist consultants to model your own algorithms that meet your SLA requirements.
Managing and analyzing large amounts of data – the basis for the future
Use all the data – operational intelligence next level
The majority of companies operate with 20% of the data available to them. Discover what it means to tap the potential of the remaining 80% and reach a new level of operational intelligence. With real-time business insights it is always possible to be one step ahead of the competition and attackers.
Speed up response many times over
Give your departments a comprehensive view of all processes and IT incidents, break open silos, and reduce your mean time to resolution many times over. All data can be correlated, enriched, and visualized using graphics (dashboards) and reports.
Splunk Cloud Services
Use machine data even better without burdening your own resources
Cloud requirements
Both reliability and the ability to react promptly: Working in and with the cloud has various advantages. In order to be able to exploit these, a cloud environment should meet the following requirements:
Transparency and Control
With Splunk Infrastructure Monitoring, companies receive an effective framework for monitoring modern infrastructures and services in AWS, Google Cloud and Microsoft Azure environments.
> E-Book "Real-time visibility and monitoring in cloud environments"
Privacy and Compliance
Splunk has SOC2 Type II and ISO 27001 certifications performed on Splunk Cloud customer environments with data ingestion volumes greater than 20 GB/day.
Flexibility and Scalability
With the possibility of hybrid support, a central view of multi-cloud-based and on-premises environments is created. Prebuilt apps with dashboards, reports, and analytics make it easy to get started. With Splunk observability, the monitoring capabilities for very dynamic container and cloud environments are also available on a streaming basis.
Consist migrates existing Splunk environments to the cloud. Our cloud consulting advises, supports and supervises the implementation of new Splunk solutions. In any case, our customers also benefit from the many years of expertise of our excellent Splunk specialists.
Splunk-Cloud-Video
*Embedded YouTube video
During playback, a connection to the servers of YouTube is established and personal data may be transmitted to Google. Cookies are also stored. You can find further information in our privacy policy
With the right deployment model, a wide variety of workloads can be efficiently transferred to the cloud.
Correlate, analyze, identify data - with the help of the Splunk cloud dashboards this is made much easier, and this is based on a 100% uptime SLA.
Your contact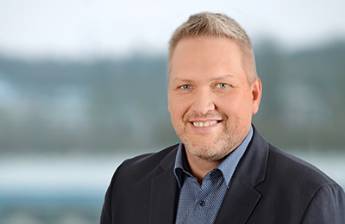 Mirko Reich
Department Manager Sales & Marketing
phone: +49 431 3993-614
mobile: +49 173 4306503
e-mail: reich@consist.de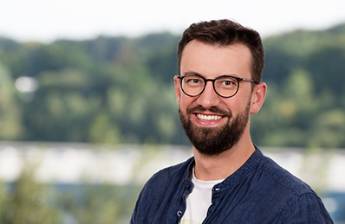 Joscha Sternadel
Portfolio Manager
phone: +49 431 3993-565
mobile: +49 160 3641810
e-mail: sternadel@consist.de