Digital Transformation for a future-proof strategy
The digital transformation is a process of continual further development of the digital technologies that have a lasting impact on our economy and society. This development has multi-layered consequences for companies – it creates completely new digital business models and digital value chains. Companies have to react to this constant change with great flexibility and agility. Consist can support you on your path of digital transformation.
Holistic Approach

As part of our holistic approach, we are your ideal digital transformation partner.
Our support starts with the collection and evaluation of your data and moves from there to the development of new insights, the modernization of your existing applications, the development of new trend-setting applications with agile methods, and the implementation of your Cloud strategy.
Consist Digitale Transformation Portfolio
Our services related to Digital Transformation

Enabling innovation
Digital transformation is vital for business. It is the lever enabling innovative new offerings and makes it possible to stay competitive in an increasingly rapidly changing market. The expectations of potential customers are also changing, so companies have to adapt their processes and replace them with more efficient, digital processes.
Expert voices
"Turning data into added value – we implement that objective for you whether it's in real time or as a forecast. Rely on our specialists and our experience."
Your contact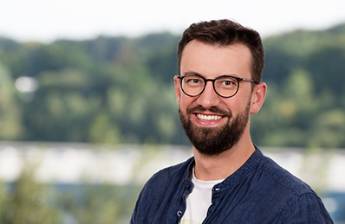 Joscha Sternadel
Portfolio Manager
phone: +49 431 3993-565
mobile: +49 160 3641810
e-mail: sternadel@consist.de
Further information
Technical paper in "LANline" magazine on the subject "Streaming Analytics for IIoT": > "Big Data trifft Fast Data"
All papers available in German only.


FAQs on Digital Transformation
What are the drivers of digital transformation?
The key drivers are considered to be information technologies such as communication networks, high-performance computers and mobile devices, as well as software and applications.
Other drivers include, for example, ubiquitous sensors, machine learning and artificial intelligence technologies, and the collection, analysis, and storage of large amounts of data (Big Data technologies).
Which digital technologies are particularly important?
The basis for digital transformation are digital technologies. These include key technologies such as data analysis, software engineering, Cloud computing, Big Data, and IT security. Web applications play an important role, allowing digital applications to be distributed globally on the Internet.
What core competencies should companies have?
Data access and data analysis, Internet use, digital customer communication, and the coding of powerful, flexible applications are especially relevant.