ObserveIT – the central solution for DLP, UAM, and UBA
ObserveIT is an insider threat management software package that ensures the secure operation of IT services by logging and preventing critical activities.
ObserveIT enables complete video playback of metadata for all critical actions in the enterprise, especially work on critical documents and applications. All terminal and remote desktop systems can be played back, with complete screen contents. This provides an overview of who is performing activities as well as what is happening on the servers. ObserveIT meets the monitoring and demonstration obligations under Article 24 and Article 35 of the GDPR – for example, for insider threat management.
Securing companies from both inside and out
Based on additional meta data stored in ObserveIT, it is possible to search the data recorded and to control targeted partial reproduction.
This enables you to immediately detect and analyze both malicious cyber attacks from outside and the activities of internal perpetrators, preventing data loss and new attacks as required by ISO 27001, the German Supervisory Requirements for IT in Financial Institutions (Bankaufsichtliche Anforderungen an die IT, BAIT), the German Supervisory Requirements for IT in Insurance Undertakings (Versicherungsaufsichtliche Anforderungen an die IT, VAIT), the German Minimum requirements for the risk management of asset management companies (Mindestanforderungn an das Risikomanagement für Kapitalverwaltungsgesellschaften, KAMaRisk), and data protection regulations. To do this, ObserveIT uses its Data Loss Prevention (DLP), User Access Management (UAM), and User Behavior Analytics (UBA) functions.
Who can be an insider?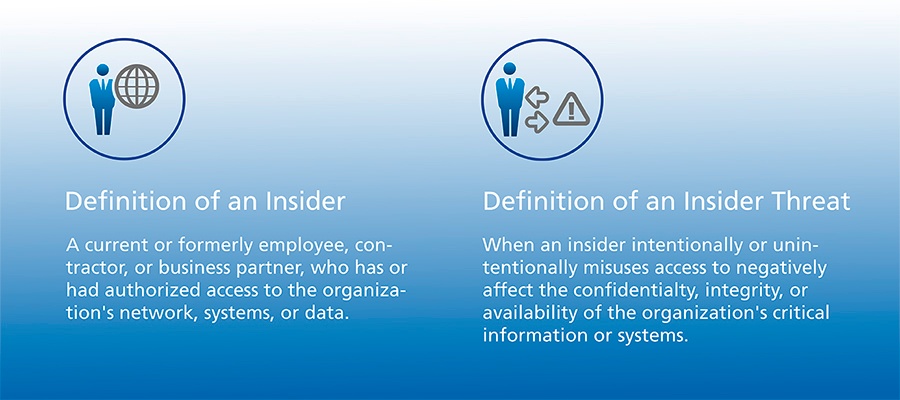 Gartner Market Guide
ObserveIT is the leading insider threat monitoring and analysis solution, with over 1,500 customers in 87 countries. The Gartner Market Guide 2018 attests that ObserveIT provides the best possible insight into an organization's user activities.
In 2017, ObserveIT was awarded the Cyber Security Award as the best insider-threat solution.

Why security teams pick ObserveIT
Lightweight architecture

No appliance or hardware installation
Ultra-efficient agents with minimal space requirements

Fast provisioning

The standard provisioning takes just hours or days – not weeks or months.
Immediate added value

Immediate, out-of-the-box insights

and stop of data loss with a standard ruleset of more than 300 actions.
Compliance - Meet legal requirements in the protection of data
The following legal excerpts show how this resource-conserving security architecture also meets EU data protection requirements:
§ Reversal of burden of proof

In the future, companies will not only have to comply with the requirements, but also prove that they do so and have done so in the past.


Legal compliance in the handling of data can be demonstrated at any time by documenting it with ObserveIT.
§ Responsibility for data

It must be ensured that data is only processed on the instructions of the responsible person.


ObserveIT ensures this through a set of rules that can be de fi ned by the person responsible as well as real-time reporting when accessing data.
§ Protection of personal data

The law requires the minimization and the best possible protection of data.


ObserveIT does not record unnecessary metadata, capturing less data than other session recording solutions. The collected data is always pseudonymized and encrypted.
§ Processing by qualified personnel

Personal data may only be processed by qualified personnel.


Compliance with this requirement is implemented in the ObserveIT management console using an intelligent role and rights concept..

Efficiency right from the start
ObserveIT provides companies with a central solution for DLP, UAM and UBA for all common operating systems and platforms.
Expert voices
"ObserveIT is ideal for our traceability needs: the overview is compact, and the tool is easy to use. Since we are very satisfied with the support, we have never even considered changing partners."
Your contact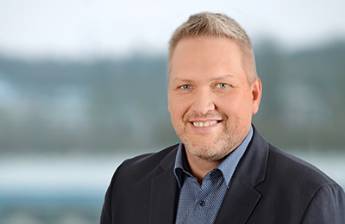 Mirko Reich
Department Manager Sales & Marketing
phone: +49 431 3993-614
mobile: +49 173 4306503
e-mail: reich@consist.de
Interested in a demo version?
Would you like to test if ObserveIT is the right solution for your company?
Please fill in our contact form. We will then send you the link to download the trial version.